The bottom line is, we've got to make that mental decision to just practice these methods of portion control. Think before you eat. Tell yourself exactly how much you're going to eat and exactly when you're going to put the fork down and walk away!...
The suspicious exercise trails. Should the ruler thirst around the humane refund? GHSHFVF10454181...
If I won a daily prize, I would most definitely take my sisters - my treat! It would probably be best to stay somewhere in Houston, Texas, because it's centralized. I think that would be FAB! If I won the GRAND prize, I'd probably end up inviting everyone on my Facebook, Twitter, from High School, college, etc! I think it would be a BLAST! I'd probably pick a central location such as Nebraska or Kansas so that everyone could join in!...
Ran across these while at Bass Pro Shops this weekend.  Purchased the "chili" version....
You know it's going to be a FABULOUS day when a married woman with three kids can wake up and – shave her legs!  Yes, you got it, I shaved my legs this morning! Why?  You know, not all things are for the hubs!  No, I did it for me!  I woke up with hot ...
Enter to Win! Commit2Fit Friday: #Win $100 toward a #fitness goal from Subway! Win $100 toward a fitness goal, i.e. shoes, entry fee, membership, etc. ends Friday, 11/26 Noon Central...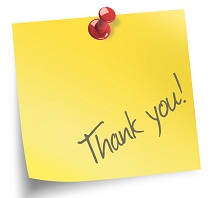 Thank you for your purchase!  Your product will be shipped within 1-3 business days!  Items shipping directly from the manufacturer may take a bit longer for processing! If you have a second, please check out the following: Between the Kids Current Giveaways Granola Chicks Blogging Cooperative...
Thank you all so much for entering my Tropical Traditions Gold Label Coconut Oil Giveaway! I appreciate Tropical Traditions for giving me the opportunity to spread the word about their product(s) as well as allow you to enter to win a free product!...
The best thing about OpenSky is that I am able to pick the products I make available to you, my readers, by actually trying them hands on! OpenSky is all about relationships and trusting those you shop with. You don't even have to leave my site to purchase these trusted products....