Origami Envelope Advent Calendars – Arrival of Christ(mas)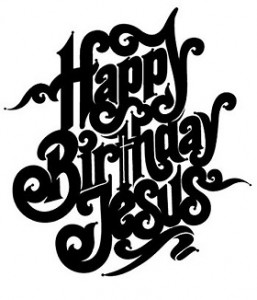 Every year, the kids and I get together and make Advent Calendars!  The word Advent simply means coming or arrival.  I can remember when I was little, and we had a calendar made out of green felt with red trim and red yarn dangling.  My parents would go purchase a pack of small candy canes and tie one to each set of yarn strands.
My sisters and I would take turns every day, pulling off candy cane, counting down to the days of Christmas!  For many families, that's where the countdown ends.  For our family, it's a bit different!
Yes, we're running behind on our Advent Calendars, but I think Jesus will forgive us!  Today, the major part of our day will be dedicated to going over the story of Christmas and what it means to us as well as constructing our calendars!
You see, our family isn't simply awaiting the coming or arrival of Christmas, Santa, and goodies galore.  We are counting down the days until the birth of Jesus Christ – the true reason for Christmas.
Advent Calendars can be made in a variety of different ways!  Normally, we make ours on poster boards with pipe cleaners poked through the back to twist on candy canes, but this year, we're going to make them envelope style like these Origami Envelope Advent Calendars.  We're going to shake it up a bit, though, and make our own "wrapping paper"!
While they are constructing their master pieces, I will read a story to them by Jennifer Leigh Edwards about how Josephine receives her The Greatest Gift however, the true greatest gift is baby Jesus.
What you'll need:
Wrapping paper or origami paper (we are using plain craft paper to design our own paper)
Stickers or glue
Metallic or glitter pens (or markers in our case!  using what we have)
Cord or Rope
Clothes Pins
Thumb tacks (for tacking the rope or cord to the wall)
Treats to fill the calendar (I fill these before they are sealed so that the kiddos don't know what's in them)
In addition to the treats (can be small pictures, gadgets, toys, food, etc.), I also add a little note of inspiration for the kiddos, just to let them know I love them!
Once we're finished with our calendars, we'll take pictures and share them with you!  Have a wonderful week!