Adventure Kingdom Deal Beaumont/Lumberton 53% off | Groupon Houston Deals
Adventure Kingdom – Chance-Loeb
$9 for Unlimited-Play Wristband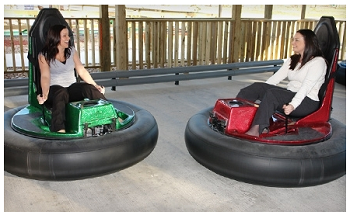 Outdoor playgrounds are all fun and games until basketballs deflate, milk cartons spill, or Red Rover sends rabies right over. Embrace outdoor explorations with today's Groupon: for $9, you get an all-day, unlimited-play wristband at Adventure Kingdom in Lumberton (a $19 value). This Groupon is not valid for Water Wars games.
This deal is located under Houston, Texas deals!
If you are NOT a member of Groupon, click here to sign up and then get in on this deal.
If you ARE a member a Groupon, click here to go straight to the deal.
Chance-Loeb
2952 Hwy. 69 S
Lumberton, Texas 77657