Tutorial: How to Log in to Multiple Gmail Accounts at a One Time
Do you have more than one Gmail account?  I have several.  Until now, unless you have Google hosted mail via your website, you haven't been able to log in to two google accounts at one time.
Now, that's changed with a great new setting!


How to Set Up Access to a Secondary Gmail Account

Log into your secondary Gmail account.
Click on the little cog in the top left corner and choose Mail Settings from the drop down.
In the Settings, click on Accounts and Import.
From there, look down to Grant Access to Your Account and enter your primary email address (the one you keep up most often).
You will be sent an email to the email address you provided.  VERIFY (approve) this email.

How to Switch Gmail User Accounts without Logging Out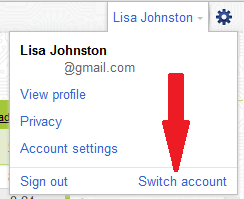 Log back into your primary Gmail account.
Next look at the top left corner again, and click on your name.
From the drop down click on Switch account.
In the same place a list of the email addresses you have granted yourself access to will show up.  Choose the one you'd like to switch to.
From there, a new tab will open with your secondary Gmail account.
Take note, though, it is a very primitive account.  Most of your labs will probably not work, and you'll not be able to change any labs, and you'll have limited mail settings to work with while logged in secondarily.
And there you go!  Now you know how to cut out some of the hassle logging in and out of multiple Gmail accounts!  I hope this helps.