Bach RESCUE Remedy – Stress Relief, even for Tweens | Review #Giveaway
When I think of Rescue Remedy, the first thing that comes to mind is "great for women in labor!"  I'm a huge fan, and advocate, of natural and homeopathic remedies.
A blend of 5 of the 38 Bach® Original Flower Remedies, RESCUE Remedy® is perfect for anyone with a "To Do" list. Formulated to help you stress less and keep up with life's demands. RESCUE® is available in several convenient formats to fit within your busy day. 

I never would have thought that it would be a source of rescue for my 12 year old daughter during her first days at her new Middle School.
Who would have ever thought that anxiety would be genetic, and that I'd pass it on to my daughter.  I've always considered her an outgoing kiddo who makes friends very easily and isn't afraid of much.
Come to find out, she's more like me than I would have ever imagined!  I'm really good at coping with fear, embarrassment, nervousness, and the like until it builds so much, it turns into a ball of anxiety.  Until this recently, I didn't think Kylie had the same problem.
Her first day of school, she had an anxiety attack. She was so stressed that she was visibly shaking and had developed a fever after getting worked up.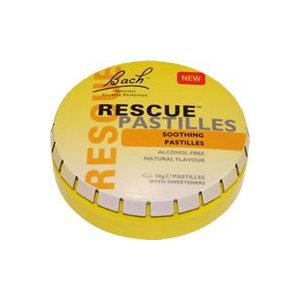 Fortunately, recently, I was given the opportunity to sample some Rescue Remedy products that I have not tried before.  I've used the  Rescue Remedy Drops in the past, in labor, and I've also given to several of my doula clients in labor, but my 12 year old isn't too keen on the drops!  Thankfully, it also comes in these forms:
The night before her second day of school, I actually had Kylie spray two pumps of the 
Rescue Remedy Spray
 in her mouth, and she slept peacefully.  Before school, I gave her a 
Rescue Remedy Pastille
 and another to take with her lunch.  Not only did she have a great day, but she did not seem anxious or nervous at all.
Now, to help her sleep, she uses the 
Rescue Remedy Drops
 and has been fine the following morning.
I use 
Rescue Remedy Drops
 to help me sleep as well as, and I recommend it to my doula clients.  I will also be using it for my upcoming labor!
Q – If I am pregnant or breastfeeding, can I still use RESCUE Remedy®? 
A – RESCUE Remedy® can be a great resource to help you cope with the emotional ups and downs during pregnancy and breastfeeding.  
As with any new product, check with your physician or health professional before using.  
---
WIN a Bach RESCUE Remedy Kit!
Bach RESCUE Remedy is offering one of my readers their very Rescue Remedy Kit consisting of:
Please make sure you post one comment PER entry!  I have an app that automatically chooses the winner from the comments.  You'll definitely want to make sure that you have as many comments (entries) as possible!
Mandatory Entry – Comment below and let me know you favorite form of RESCUE Remedy. (1 entry)
BONUS Entries
Giveaway ends Monday, September 5, 2011, at Noon Central. I will use the "And the Winner Is…" plug in to choose a winner.  The winner will have 24 hours to respond to the winning email.
Disclaimer – Bach Rescue Remedy supplied me with these products for review purposes only.  I was not compensated for this post and all opinions are that of my own.