Paperback Trade and Save – Economical and Eco-Friendly Book Deal | @JitCHouston Fulshear Deal
Kylie is going to LOVE this! She absolutely loves to read, and boy, does she ever go through the books. The great thing is, when she's done with them, she can trade them in!  Awesome win/win situation!
Finding places like this is EXACTLY why I love Juice in the City!  I had no idea that there was a book trading store, like this, in our area!
Once the baby gets here, I can totally see myself in this store, wearing the new little one, and just going through books after books!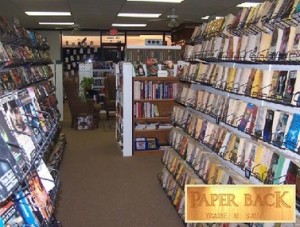 $5 for $10 Worth of Books at Paperback Trade and Save
Put a great book in your kid's hand. And we don't mean an e-book, we're talking about the real thing. While technology is great, it's hard to beat the experience of poring over a fascinating story page by page. Nab today's deal, load up on great books and when you're done, trade them in for new ones. We love that this deal is not only economical, but eco-friendly!
Paperback Trade and Save
29615 FM 1093
Fulshear, TX 77441
Fine Print
Expires on March 29, 2012.
Referral credits are not earned on Juicy Deals.
Entire value must be used in one transaction. Excludes tax.