HEXBUG Nano Halloween Zombie Party! | @HEXBUG #HEXBUGHalloween
When our Hexbug Halloween Glow in the Dark Zombie Party Pack arrived, we were extremely excited about all of the goodies in the box!  My boys were not only excited about all of the Hexbugs that came with the set, but that they were going to be able to built a habitat and watch the bugs go crazy!
One Hexbug Nano Glow-in-the-Dark | HexBug Nano Halloween Mutant Zombie
We had a few hitches in our getup with sick kiddos and a newborn in the house when it came to the party, but thankfully, my husband's cousin came to the rescue and offered to hold the party at her house!  There was a fantastic turn out, and everyone was happy to go home with the awesome Hexbugs!  We also had camera issues, so the images of the kiddos playing with the sets are phone quality.  My apologies.
My husband even left a habitat for our cousin's son!  We were just so thankful that we were still able to have the party, we were more than happy to share!
Hexbug Nano Glows in the Dark Habitat Set | Hexbug Nano Elevation 3D Habitat
At one point, one of the adult guests ask what the point of Hexbugs were, and a few moments later, another adult guest asked the same thing.  After looking at all of the kids, mesmerized and occupied, my husband said "that's the point of these things!"
The kids had a lot of fun, and the adults had a great time helping them put the habitats together and watching them play quietly together! In fact, today, our kiddos are still playing with their "Exbugs".  They love them.  We're already looking into more for Christmas!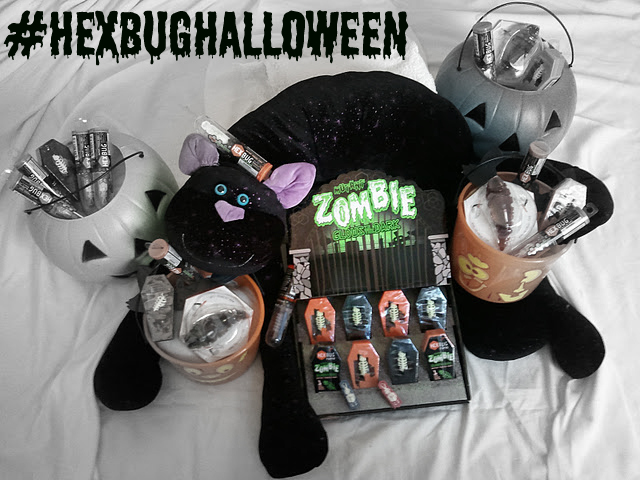 We received the HexBug Nano Glow in the Dark Zombie party pack from 
MommyParties
 and 
Innovation First Labs, Inc.
  I was not compensated for this post, nor required to post it. All opinions are my own.
Thank you, Matt and Stephanie, for allowing us to use your home for the party!