St. Louis Cardinals Dangle Earrings Under $5 | #StLCardinals #WorldSeries Champs
I'm a Houston Astros fan first, but when your #2 team goes to the World Series and WINS, you're allowed to cheer for them, even though the opposing team is a Texas team as well!
No, I'm not a Texas Rangers hater, I just wanted to stick with the National League and Big Puma!  Yes, I wanted Lance Berkman to win a championship!  While my Facebook feed was blown up with Texas this and Rangers that, there were a few of us from Texas rooting on our boys in St. Louis – - and. we. loved. it.
Check out this awesome deal on MLB St. Louis Cardinals Dangle Earrings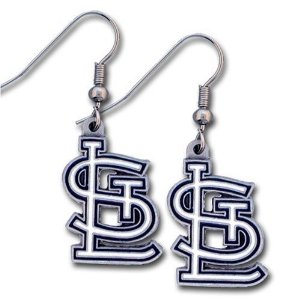 Go here if you prefer Stud Earrings.
Grab the matching St. Louis Cardinals Chain Necklace for $6.50