Elf on the Shelf Alternative | Free Letter from Santa Printable Templates #elfontheshelf
Looking for an Elf on the Shelf alternative?  Here's an idea!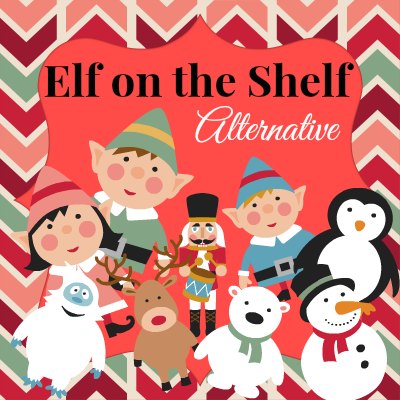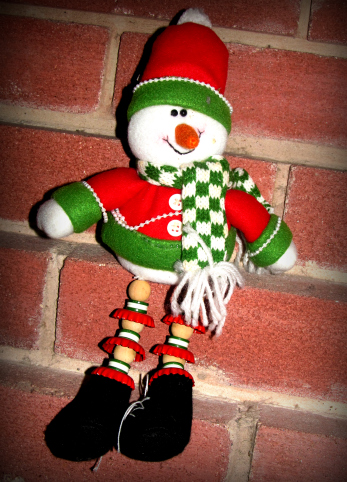 For a couple of years now, Hunter has come to visit our family starting December 1.  Hunter is a very close friend of Santa Claus from the North Pole.  He's an awesome, yet quiet snowman who sits and observes our family throughout the day, and then every night, he magically returns to the North Pole to give Santa a daily briefing on the Johnston Household!  The next morning, we'll find Hunter sitting in a different place in the house, just watching and listening.
The kids just love him, and they wake up every morning in search of his newest perch!
This year, Santa sent this letter to the kiddos before Hunter arrived to let them know that he would be his eyes this month because he's a very, very busy man!
Dear Kylie, Braxton, Hawk and Jett,

I look forward to Christmas all year long because I love visiting little children all over
the world and bringing them gifts. And I'm really looking forward to seeing you soon
in Sugar Land.

We've all been very busy here at the North Pole. Some elves have been tuning up my
sleigh, so it's ready to fly on Christmas Eve, while others have been putting the finishing
touches on all the toys in the toy workshop.

I am sending my friend, Hunter, to come keep an eye on you until Christmas gets here.
Some of the elves would like to know what kinds of gifts you are wanting this year. I'm
sure they'll do their best to build them or something else you'll really love.

Well, I have to go check on the reindeer and see if they're getting in shape for the
big night. Rudolph said to tell you hello. He's been working out with all the other
reindeer, and he's very excited we'll be visiting you in Sugar Land. Don't forget leave
out some food for the reindeer. They work up a huge appetite flying all around the
world.

Have a wonderful Christmas!

Santa Claus
If you're looking for an alternative to an Elf on the Shelf, this year (they can be quite pricey!), just pick up a cute Christmas figurine, snowman, elf, etc. at your local store (or dig through your boxes of Christmas stuff to see what you can find!), and customize a letter to your kids.
You can make up your own story to go along with your North Pole visitor!  With the help of Hunter for the month of December, our kiddos do better in school, share with each other, play together better, fight less, and just have a ball knowing that they're being watched and they have a direct line to Santa!
Free Christmas Games & Printables