How to make a QUICK Stay-Dry Liner for a Prefold | #ClothDiapers
Do you like the thought of prefolds being cheap, easy, and fun, but don't like the fact that they don't have a stay dry liner like most All in One Diapers or Pockets?
Check out this really quick and inexpensive way to add a stay dry liner to your prefold cloth diapers!
Prefold Cloth Diapers Infant | Snappi Cloth Diaper Fasteners
Check out your local fabric store for thin fleece, or you can even use an old fleece blanket now that we're heading into the warmer months!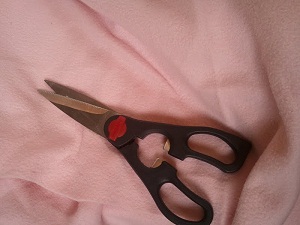 Cut fleece into strips (i'm using 4-5″ x11-12″ strips – you use whatever size you need for your baby.).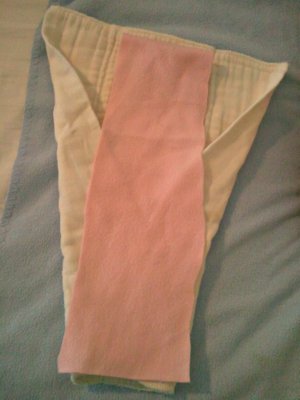 Lay into your folded prefolds (ready to put on baby.)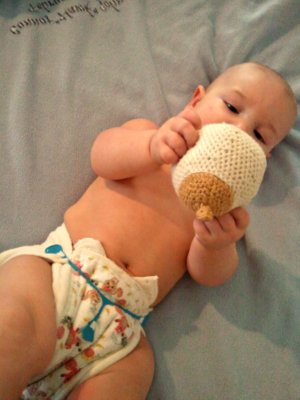 Fold around your baby and snappi!  (Yes, that's a crochet boob.  You always want to give your baby his/her favorite things as toys, right?) hehe.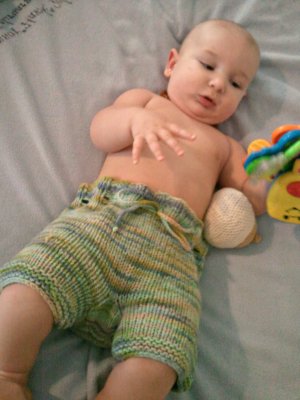 Throw on a cover, and you're good!  This is an OLD OLD knit cover that I got on Spots Corner on Hyena Cart when Hawk (now 5) was a baby!  I got it for $5!
There you have it!  A great moisture wicking stay dry prefold!  Totally washable and reusable!
Gifted Prefold, Old Fleece Fabric, Snappi from Resale$1.50, Knit Wool Shorties $5 = Cheap Diaper