Full Circle Earth Friendly Cleaning Products Review | Giveaway #Rafflecopter (5/2) #ecofriendly
This year marks the 42nd Earth Day!  This is the day when everyone pulls out their eco-friendly, reusable, sustainable, renewable this and thats to show the world just how earth friendly they can be.
Full Circle, an eco-friendly cleaning line, challenges us to celebrate a live Earth Day every day!
By utilizing basic materials like bamboo, natural loofah and even walnut shells, Full Circle takes the products we use every day and makes them earth friendly without sacrificing form or function.

We love our Full Circle products!  Not only do they look really cool, but they prove that cleaning your home doesn't have to mean harsh cleaners and cheap plastic scrub brushes!
Two of the products, so far, are my favorite for different reasons.
First, the Laid Back Dish Brush is fantastic! It's made from bamboo, natural bristles, recycled plastic bristles and Bonterra™ (a biodegradable plant-based plastic), AND the brush head is replaceable, which actually minimizes the amount of waste you're producing when it needs to be replaced.  I love it because the bristles are very firm for caked on food, yet it won't scratch your dishes!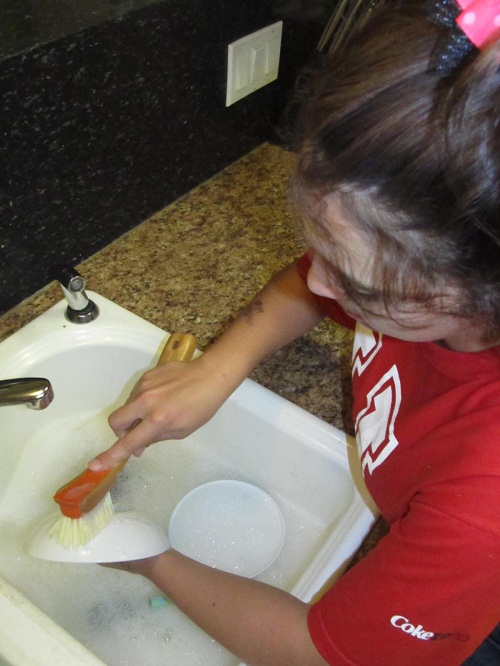 Another one of my top favorite products is the Crystal Clear Glass Cleaner!  I love this product for a reason totally unrelated to crystal, clear, or glass!  I have finally found a great scrubber to clean my coffee pot!  The pot has a very small hole at the top, and most brushes do not fit, so we have to squish a dishrag down the little hole and use a spoon to move it around to make sure it's 100% clean!  With this Full Circle Glass Cleaner, we no longer have that problem!  A great feature about this product is that it stands up to dry, and it's made with bamboo, recycled plastic and cellulose.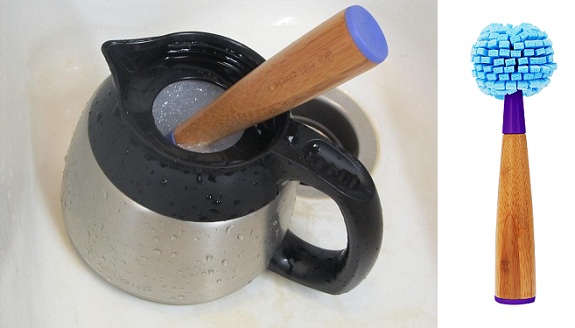 The Tater Mate is really neat, because the firm bristles allow you to really clean your potatoes, and it comes with a built in "eye popper" as my daughter calls it!  I wasn't able to get a photo while this product was in use, but it fits in your hand well, and we love the color!  It's made with recycled plastic and bamboo and it also stands on end for quick drying.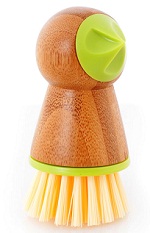 Kylie, our dishwasher, loves the sponges,because she thinks it's cool that they're made with walnut shells!  Sometimes, it's hard for kiddos to understand that some products are made with things that seem unconventional, so this has been a really cool Earth Day lesson for her! The sponge is great for any type of dish surface!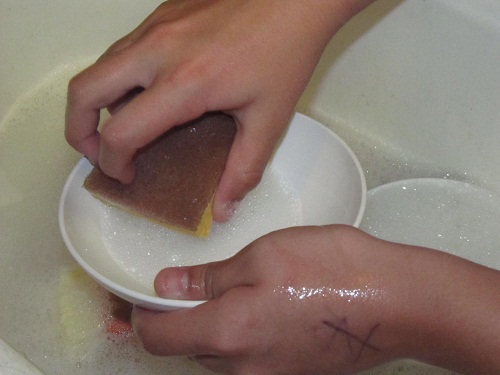 Full Circle Home products can be purchased online at Alice (which is great, because I can just add it to my shopping list!), and at most Bed, Bath, & Beyond stores around the country!  For more locations to buy, check out the Where to Buy page!
Win this Full Circle Cleaning Set!
One lucky reader will win a set of Full Circle products (US only)!
Laid Back Dish Brush
Crystal Clear Glass Cleaner
Tater Mate
Walnut Scrubber Sponge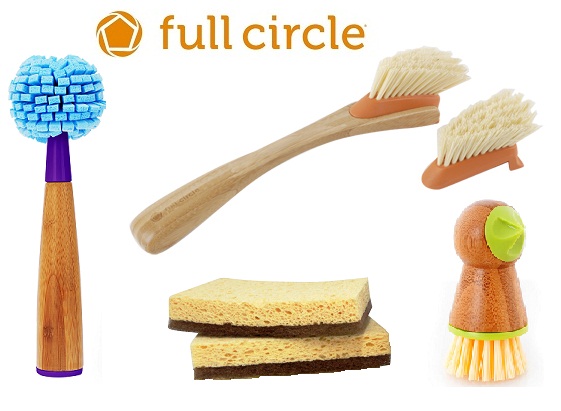 Disclosure:  I was given a set of Full Circle cleaning supplies for review purposes.  I was not compensated for this post.  All opinions are my own.