#ClothDiapers Deal – Just Simply Baby Pocket Diaper w/ 2 Inserts – $8.99
Check out the cloth diaper deal on Zulily today!  These pocket diapers are as low as $8.99.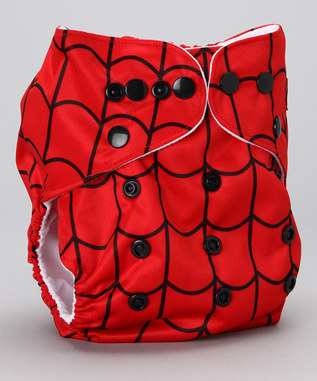 Product Description:
Made with a durable polyester laminate, this waterproof cloth diaper prevents leaks and reduces messes, permitting a longer time between changes. An insert easily slips into the back pocket and won't slide out thanks to the elastic band. The soft microsuede interior allows wetness to flow through onto the insert keeping Baby dry and rash-free. With elastic leg openings and adjustable snaps, this reusable cloth diaper will grow as Baby does. Plus, the playful printed exterior means this cloth diaper doesn't require a cover.
Includes cloth diaper and two inserts
One size fits most infants 7 to 38 lbs.
Diaper shell: polyurethane laminate
Diaper lining: microfiber suede
Insert: 100% microfiber fleece
Machine wash; tumble dry
Imported
Katie, owner and creator of JustSimplyBaby, began using cloth diapers after the birth of her fourth daughter. Unfortunately, her first go with them was a flop. After experiencing cloth diapers first hand and doing a little research, Katie put her entrepreneurial spirit to work and together with a team of mothers created JustSimplyBaby.