Quick and Easy Hair Styles for Teens | #Style #Beauty
I guess it's a teenage girl thing, but Kylie is obsessed with her hair and her overall appearance.  She can't leave the house in the morning without her hair being absolutely perfect.  She often wakes up early for specific hair styles, but most of the time, she sticks with the quick, yet elegant, up-dos so that she can sleep as late as possible!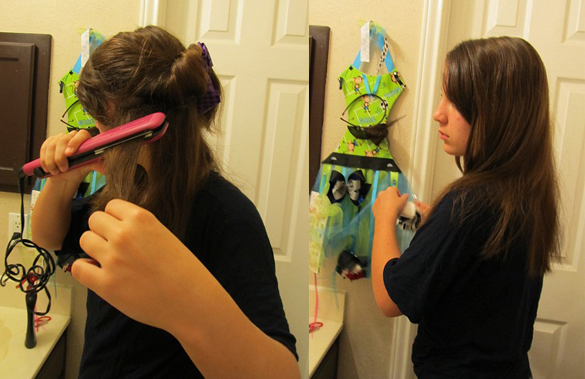 With an aunt who makes bows an a mom who is well connected in the local crafty mom community, Kylie has bows and hair baubles to match most any outfit you can imagine!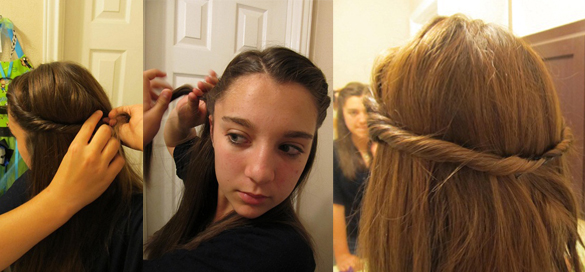 However, it wasn't until she got her flat iron that she really started going to school with hair that looks sleek and gorgeous.  Her hair is like mine – very thick and so wavy.  The fact that we live in one of the most humid areas in the US doesn't help with the frizz factor.  Her straightener helps keep that under control.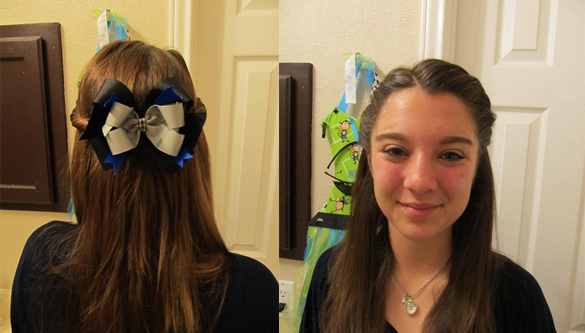 At first, I was leery about having a teenager with straightener upstairs, but then I realized that the best hair straightener we've found actually has a sleep mode, which is basically an auto shut off which is perfect for forgetful teens (and moms!)

These simple hair styles are great for any age.  They are so quick and easy.  The key to most of these styles is twisting and some kind of bobby pin, pinch clip, rubberband, barrette, or bow clippie.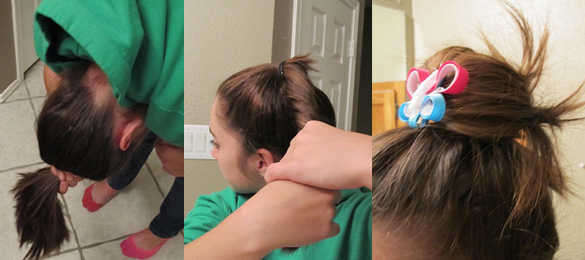 With a good hair straightener, you can get a straight glossy look in under five minutes, and then just decide on a style and go!  It doesn't have to take half of the day or a professional stylist walk out the door with a great looking style!