Day 6: Flats and Handwashing Challenge – #flatschallenge #clothdiapers
Truth be told, all of Jett's AIOs, Pockets, Fitteds, and Prefolds are in storage!  We just have too big of a stash to bring to my parents' house while we wait on the closing of our home.
It's not always easy to live in someone else's house and cloth diaper, especially if they're not 100% behind you using their washer and dryer for diapers (we don't have that problem here, mom has offered her machine up!!).  The good news is, this flat challenge came at a great time, because it's so easy to wash and dry these diapers upstairs in the bathroom and not be in the way of my mom's normal day to day wash, but they are also being used as blankets and rags for when Jett spits up or slobbers.
So, once this week is over, I'll still be using flats.  I do have to say, that I'll probably end up using the machines to wash them, just because it's easier…. then, we go on vacation for a week!  WISH ME LUCK!!
(I haven't really even missed all of his other diapers… well… too much anyway!)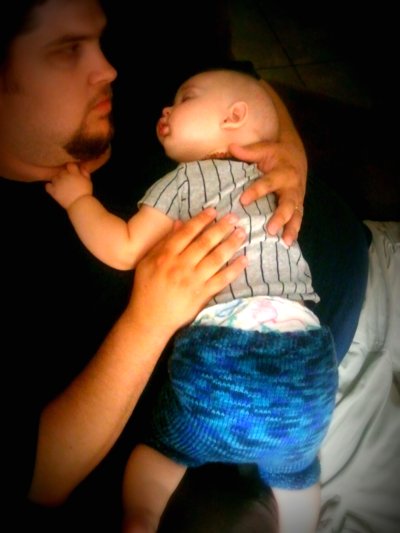 I am taking part in the Second Annual Flats and Handwashing Challenge hosted by Dirty Diaper Laundry.  For 7 days I will be using only flat cloth diapers and handwashing them in an effort to prove that cloth diapering can be affordable and accessible to all.  You can learn more about the rules and why this challenge was started by visiting the announcement post.  This year there are over 450 participants from all over the world!