Affordable Family Vacations – Mississippi Gulf Coast | #travel
What is the first thing that comes to your mind when you think about summer vacations?  For most families who live on the coast, it's hitting the beach and soaking up the sun in the warm sand!  For me, it's the cost!  Vacations can get pricey, but they don't have to if you do your research!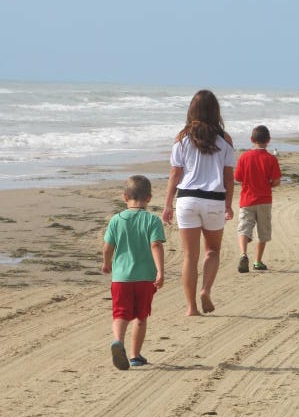 As a Texan, I usually think about Galveston or South Padre as great places to visit, and oftentimes, my mind even wanders to Florida.  I never really think about Mississippi as a beach attraction, because my family is Kosciusko, which is centrally located within the state.
If you're looking for affordable family vacations, you might want to check out all of the great attractions and beaches on Mississippi's coast. With about 90 miles of coastline, the "Magnolia State" has tons of attractions and beautiful beaches to enjoy with your family.
We've already taken our family vacation, this summer, to the beach, and we had a great time.
There are many gulf coast events to choose from while you plan out your Mississippi vacation.  Your children will love interacting with dolphins and building sand castles on the beach, while the man of the household will enjoy the beautiful greens on the golf course and mom spends the day shopping with grandma!
Vacations can be tricky when you're on a budget, so it's great to head somewhere that's off the beaten path like the Mississippi gulf coast!  You'll find affordable fun for the whole family.