Call of Duty: Black Ops II PRE-ORDER (Releases 11/13/12) | Amazon Pre-Orders #gaming #blackops
Now that we've moved to Smalltown, USA, the internet connection is SO slow, so I'm not sure how exciting it will be, to Andy, for this game to come out if he can't play it much, but here it is, folks…  Black Ops II Pre-Order!
Release Date:  November 13, 2012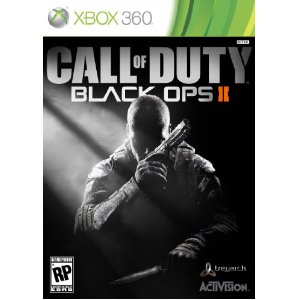 Free Nuketown 2025 Bonus Map plus Amazon Exclusive Pre-order Bonus
Pre-order Call of Duty: Black Ops II and get the Nuketown 2025 bonus map for free plus access to the Amazon exclusive Call of Duty: Black Ops II Wallpaper. The Nuketown 2025 content will be available in the product packaging. We will send you the URL to access the wallpaper within two days of placing your order. Offer valid when shipped and sold by Amazon.com. This offer will be extended to all existing pre-orders. Limit one per customer. Amazon reserves the right to change or terminate this promotion at any time.
Pre-Order Now!  Choose 2 Day Shipping to get it on the release date!