Ever been to Dixie Stampede? I'm going in October!! | #brandcation #pigeonforge
When I first mentioned, to my parents, that we are going to Tennessee in October for the next Brandcation, my mom told me that I am going to absolutely LOVE the Dixie Stampede!
My boys even have some cowboy cups that they love to drink from!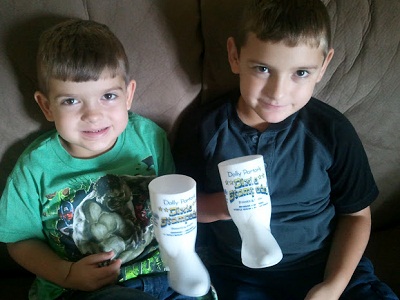 My mom and my dad had a great time when they went, and there's nothing like getting together with 30+ of your favorite blogging friends to have a blast at a dinner attraction!
Dixie Stampede 
Searching for family fun and adventure during your vacation in the Great Smoky Mountains of Tennessee? Join Dolly Parton's Dixie Stampede Dinner Attraction in Pigeon Forge, TN for a family feast and fantastic show fun for all ages.

Filled with friendly North and South competition, thrilling horse riding stunts, spectacular special effects, phenomenal musical productions plus a mouth-watering four-course feast complete with a delicious dessert!
I just have to ask, does Dolly Parton own Pigeon Forge?  Everywhere I turn, it's Dolly this and Dolly that!  Her boobs face is everywhere!
I'm looking forward to getting together with my friends, and I am just sad that I won't be sitting next to Lorie  from The Shewbridges of Central Florida like I was the last time I was at one of these types of dinner shows!  We became fast friends while in Kissimmee at Global Getaway, and she's not able to come on this trip
 We will meet again one day, Lorie.
Look what they say on their site, Lorie!!
Our facilities are fully accessible for individuals with special needs. Please advise us if any members of your party have a wheelchair, hearing assistance, or other special needs.
Thank you, Dixie Stampede for having us!  We look forward to a fantastic time!
Like Dixie Stampede on Facebook
Follow Dixie Stampede on Twitter