"The Hangover" Recovery Shot? But it's all natural! | #thehangover #ZachGalifianakis
This isn't normally something I'd post on my blog, because of the type of product it is, but I thought it was actually kind of funny, and I'm a fan of  "The Hangover".
But let's face it, this is a 100% natural, sugar-free mix of essential amino acids, vitamins, antioxidants, and herbs help relieve hangover symptoms!!  I mean, who wouldn't need all that healthy goodness after spending the night rotting their gut!!??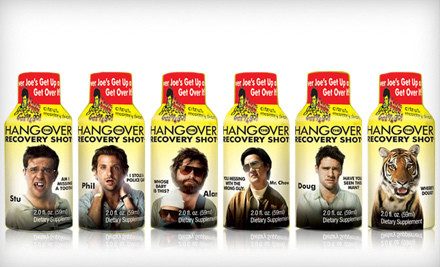 "The Hangover" Recovery Shot 12-Pack or 24-Pack (Up to 70% Off)
Go ahead and pick up one of these shirts while you're at it!  I LOVE THIS SHIRT!  (I think Andy needs to buy me one!)