The Old Mill in Pigeon Forge – Great Historical Vacation Attraction | #brandcation #pigeonforge
I love history.  I love to compare the times and look at where we (as a country) were as well as where we are now.  Times have changed, but that doesn't make our history any less relevant.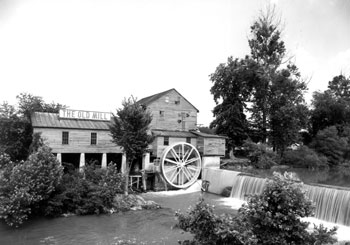 To add to our awesome itinerary at Brandcation this October is to take a tour of and eat lunch at The Old Mill in Pigeon Forge, Tennessee.
According to their site, The Old Mill not only provided staples of meals and flours to the early settlers in the 1800s, but in 1935, it provided crucial electricity to Pigeon Forge!
Of course, I'm also looking forward to checking out the handmade candy!  I may even bring Andy back some Old Mill Taffy (he loves taffy!)
I may even share some Old Mill Famous Fudge with my girl Alison from Being Alison while we chat about doula stuff!  I can't wait to see her again.
If you're looking for another great attraction in Pigeon Forge, check out The Old Mill while you're there!
Follow The Old Mill on Twitter