Superfliers Flying Dolphin Swimmer – 70% off | Groupon #kids #dolphins
Have you ever seen these?  They MUST be awesome, because they ALWAYS sell out when they're on Groupon!  I would think my boys would tear them up!
$24 for Superfliers Remote-Controlled Flying Dolphin Swimmer ($79.99 List Price)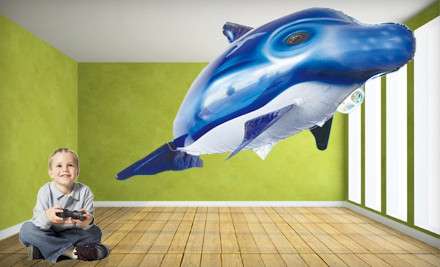 The Deal
$24 for a Superfliers remote-controlled flying dolphin swimmer ($79.99 list price)
An additional $3 shipping fee will be charged at checkout.