Baby Shower Event – Playtex Gift Basket & Diaper Genie Giveaway | #babyshower
Up next in the wonderful Baby Shower Event, we have a a ton of products from Playtex!  Sorry, USA Residents, this one is for Canadians only, but you can still check out the great stuff that Playtex has to offer!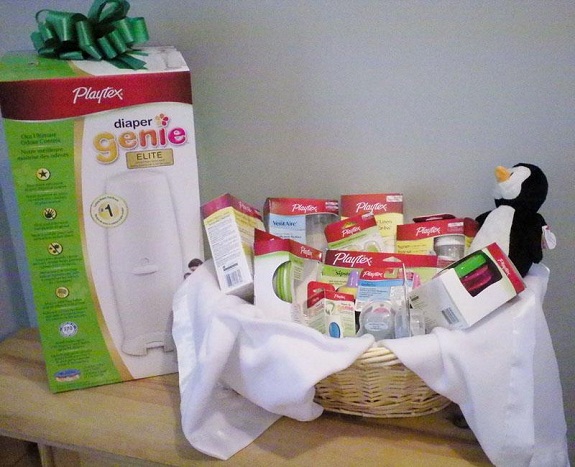 The prize is a Playtex gift basket & Diaper Genie valued at $150 total, plus a $100 gift card to Babies R Us.
This giveaway runs until August 24th.
Thank you to my dear and wonderful friend Sheri at Kidsumers.ca for putting this giveaway together and hosting it!