ReUsies – Reusable Snack and Sandwich Bags – Half Off | Groupon #EcoFriendly Deal
$15 for $30 Worth of Reusable Snack and Sandwich Bags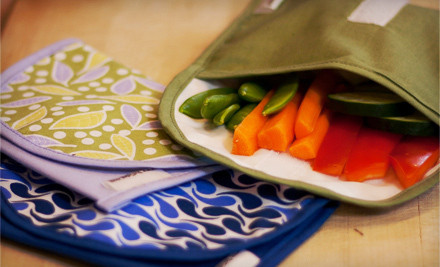 Before recycling, the only green products available were St. Patrick's Day beer and styrofoam cups that had been spray-painted green. Grab greener goods with this Groupon.
$15 for $30 Worth of Reusable Snack and Sandwich Bags
Reusable snack and sandwich bags come in more than two dozen colors and patterns such as the Camo large sandwich bag ($9) and BerryLicious small snack bag ($7).