Happy World Breastfeeding Week! | #breastfeeding
Happy World Breastfeeding Week!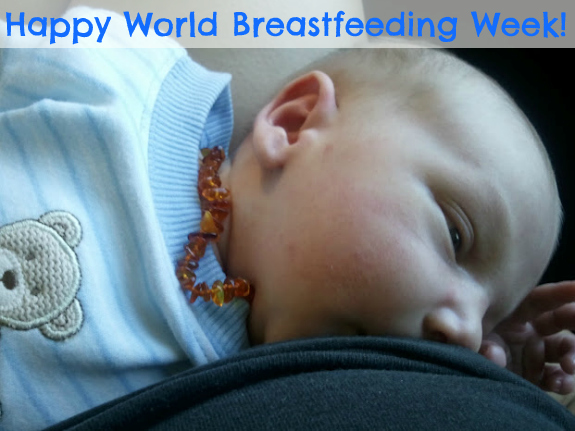 Here are a few breastfeeding facts:
Your milk is tailor made for your baby.
Most babies digest breastmilk faster and easier than formula or any other types of milk.
Breastfeeding saves you money!
When you breastfeed your baby, you lower your risk breast and ovarian cancer.
It's ok to breastfeed your baby for longer than 6 months.  It's even ok for you to breastfeed your toddler for longer than 2 years!
Breastmilk is premixed, so that you know your baby is getting all the nutrition he/she needs.
You can continue to breastfeed after returning to work.