What is the difference between leaking and wicking? #ClothDiapers
I've had several people ask me "What is the difference between leaking and wicking?", so I thought I'd take a few minutes to let you know the difference between the two.
What is the difference between leaking and wicking?
Leaking: The proper definition of a leak is to enter or escape through an opening usually by a fault or mistake. When poop or pee spills out of the front, back, or legs of the diaper, this is called leaking.  Leaking can happen when a diaper is not put on properly or when a diaper does not fit properly.
Leaking is never good.  Make sure you've got a good fit on your baby so that you do not have any leaks.
The other day, I put Jett's diaper on, and I forgot to point his penis down, and I was in a hurry, so I did not fasten it on tightly.  When he peed, it shot straight up out of the top.  This was definitely a leak because I felt it all over my lap!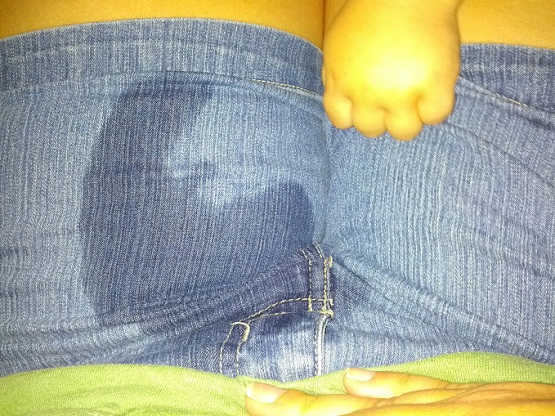 Wicking: The proper definition of wicking is to absorb or draw liquid/moisture into or away from something.
Wicking can be good and bad.  
Bad wicking happens when the moisture from the soaker part of the diaper seeps through the seams or edges of the diapers and causes the outer fabric and the baby's clothes to become wet.  This type of wicking can happen if the diaper is sewn incorrectly or if the soaker part of the diaper is so saturated that the moisture has nowhere else to go but out.
Good wicking or "stay dry" happens when the layer of fabric touching your baby's skin draws the moisture away from your baby's bottom into the soaker fabric.
This is what it looks like when your diapers have the bad kind of wicking.  Most of the time, it starts at the legs, but the picture of this diaper was taken after Jett's diaper was changed, so it had time to seep all the way across the diaper, rather than just around the legs.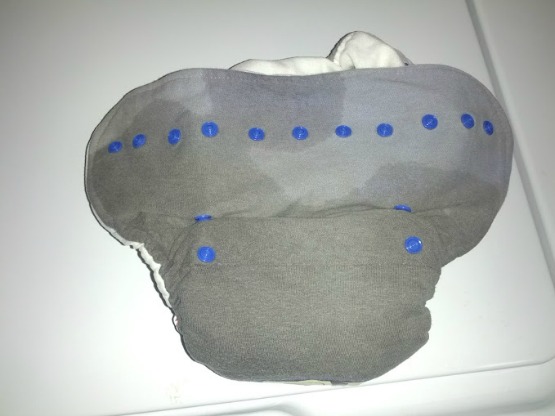 If you know that your diapers are sewn properly(you've never had a problem with them before) and they recently started wicking, make sure to make sure you are changing your baby's diapers enough, that there is enough of an absorbent layer, or that you strip your diapers or any buildup as these things can cause wicking.