Flip Hybrid Cloth Diaper System Review | #flipdiapers #clothdiapers
I teach a cloth diapering basics class, and one of the most commonly asked questions is "What is your favorite type of diaper?"   Without hesitation, I always answer, "I love the Flip Diaper System."  I love that it's trim, affordable, and best of all…. adjustable from 8-35 pounds (which adds to it's affordability!).  Imagine my excitement when this package landed on my doorstep!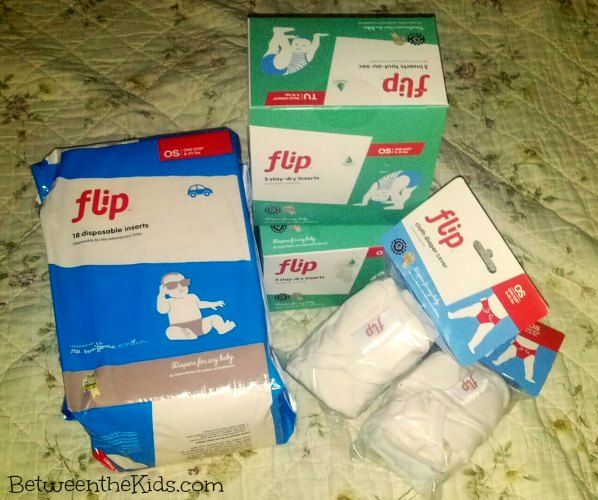 When I first started cloth diapering many, many years ago, one of the downsides was the bulk.  I can remember that my mom hated holding my babies because their rear ends seemed so disproportionate to the rest of their bodies.  With the Flip Hybrid Cloth Diaper System by Cotton Babies (the makers of BumGenius), I don't have to worry about that.
The Flip System is great for families who are new to cloth diapers and still trying to find what works for them.  They are simple to use, easy to clean, and they're perfect for daddies or daycares!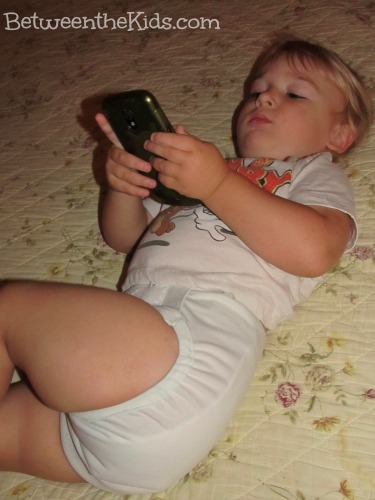 The Flip Stay-Dry Inserts are so trim, and the Flip Cloth Diaper Covers are not bulky at all!  I don't even have to buy a larger size in shorts or pants because the Flip System is so trim.   I really like that they are a plain, simple, no frills, and easy to use system. Oh, and let's not forget that we've NEVER had a leak issue or a blow out with any of our Flip Covers!
Another thing that I like about the Flip System is that the Hook & Loop Closure style isn't bulky like some brands.  I have always preferred snaps over Hook & Loop, because it tends to have a lot of bulk in the front panel.  The Flip System is designed to be trim all around, and that includes the closure style.  It's not bulky, and it's very flexible around his belly.
Flips are a great hybrid option, and you're able to choose from the following inserts to lay inside of the Flip Cloth Diaper Cover:
Stay-Dry
Organic
Disposable – Made with 9g Non-Woven Bamboo Viscose, 19-20g Wood Pulp, 2.5g SAP, 1g Starch-Based Glue and compostable.
Or, you can use the Flip Cover over any of the diapers in your cloth diaper stash.   I like to use them with a flat pad folded and laid in the cover, or I often use it at night time OVER an AIO because I know that we have no leak issues with the Flip Covers.
The Flip Hybrid Cloth Diapering System is the most affordable Hybrid System on the market!
Cover
Snap or Hook & Loop – $15 (compared to $17 for other brands)
Disposable/Compostable
18 count – $6 (approx 2 day supply)
216 count – $65.45 (approx 20 day supply)
Reusable
Organic 3 count – $19 (compared to the same price for 2 count of other brand)
Stay-dry 3 count – $15 (compared to $18 for 2 count of other brand)
I recommend the Flip Hybrid Cloth Diapering System to all of my cloth diaper class attendees, doula clients, and friends.
Word of advice… when using the disposable inserts, make sure that you remember to trash or compost it and DO NOT accidentally put it in the washing machine.  The good news is that it's not going to explode in your washer like disposible diapers leaving gel beads, but it will shred into what resembles polyfil which may be annoying to get out of the touch tape closures!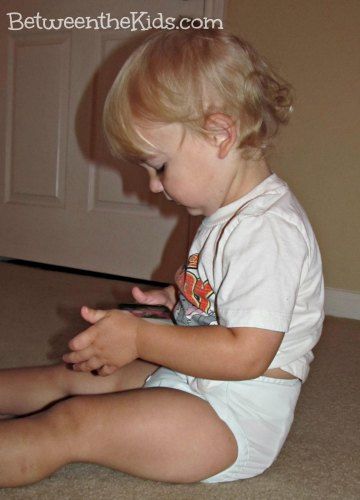 Disclosure:  I was given the samples of the Flip System as part of a promotional program with Flip™ and MomSelect.