LeapPad Platinum Tablet – Learning through Interactive Games | #LeapFrogMom
Gaming is a pretty big deal in our house.  Pretty much all of us engage in some for of gaming throughout the course of a typical week in our house – including The Minion.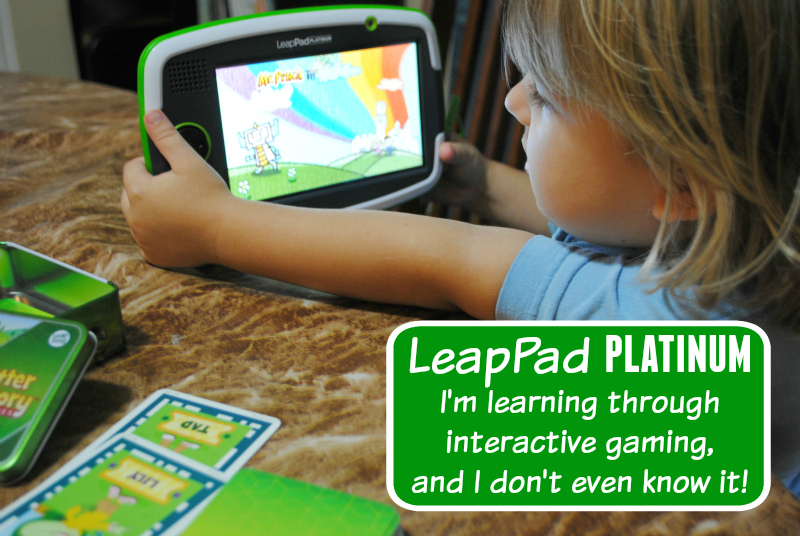 Just last week, our preschooler had an individual assessment at his school, and we were beyond surprised at what all he knows, and he's just now four years old.  So surprised, in fact, when I told our chiropractor (and good friend) about his assessment, she was blown away as well!  Her exact words were, "The baby??"
When she said that, it made me realize that oftentimes, we realize our kids are smart when it comes to things like colors, shapes, sounds, etc., but I honestly haven't paid much attention to what all he actually knows!
Yes, most of what he's learning is from instructional time at school, but we also can't discredit the fact that electronics have played a big part in how he learns from instructional time.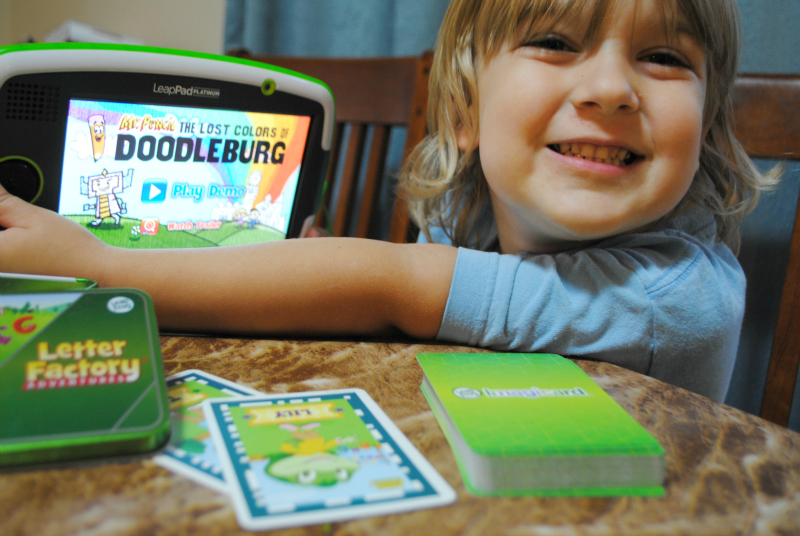 The LeapPad PLATINUM Tablet is designed for ages 3-5 so it's great for both our 4 year old and 8 year old to play and learn through interactive gaming.  We are super impressed with the durability of the tablet as well as the exceptional quality of graphics and apps.
LeapPad PLATINUM Features:
7″ hi-res multi-touch capacitive screen

More ways to play

LeapSearch™ Wi-Fi with kid-safe web

Includes 10 apps + 6 LeapFrog 

Imagicard cards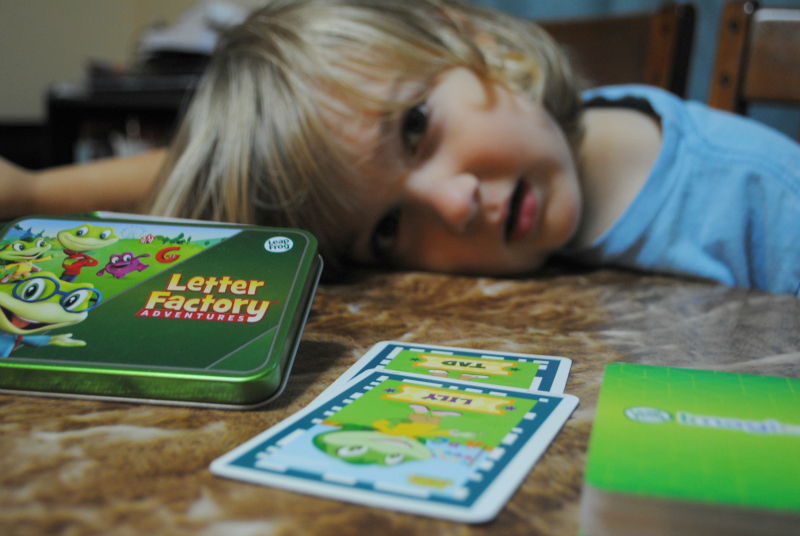 The LeapPad Platinum comes with six sample Imagicards™ , which allows you to unlock more gameplay with digital game and interactive cards including a demo game, photo fun, trivia and more. In addition to this, you can purchase full decks of Imagicards™ with great LeapFrog characters (3-5 yrs) as well as Paw Patrol (3-5 yrs) and Ninja Turtles (5-8 yrs)!  Imagicards™ are back compatible with select LeapPad tablets, and they are a great way to help your kiddo with mathematics!
I really love that the LeapPad PLATINUM tablet is fantastic for hand-eye coordination in little ones!  In one of the games he plays, he has to think quickly to move the boat up and down the stream so that it doesn't run into obstacles.  He's getting really good at paying attention to the obsticles and moving the boat at just the right moment.  Another great hand-eye coordination and stability feature of the tablet is that you take picture of the Imagicards™ to interact with them on screen.  The Minion is learning how to hold the tablet (in camera mode) in just the right place while keeping it still for the camera to fixate on the card and capture the image.
We are really impressed with the fast processor and excellent wifi connection that it gets.  We haven't noticed any glitching or spottiness on the connection at all, and that's really important when you have impatient kiddos waiting to play their favorite games.
Even though the tablet is slated the "toughest LeapPad ever" (and it's proven to be so thus far!), we'll more than likely grab a LeapPad PLATINUM gel skin for it because… well… boys can be boys.  I actually really like this LeapPad PLATUNUM case as well!
Needless to say, I'm super impressed with the LeapPad PLATINUM tablet, and I would recommend it as an excellent and affordable option for any learning (or playing) experience!
(THANK YOU to The Teen for being a fantastic photographer and taking excellent photos for me!)
As LeapFrog Mom Ambassador, I receive products, promotional items, and educational material to use and share as I see fit. However, any opinions expressed by me are honest and reflect my actual experience.