Asurion Premier Support Partners with Major Wireless Carriers | #PremierSupport #IC
This post was sponsored by Asurion as part of an Influencer Activation for Influence Central.
I absolutely love it when I  call a tech support line looking for expert advice on a product or service, and the person on the other end of the phone actually knows what he or she is talking about!  I just had one of the most knowledgeable, intelligent conversations that I've ever had in my life with Bruce at Asurion Premier Support.  Not only did I not have to wait in a queue for a technician, I didn't reach someone outsourced to another country.  He could understand me, and I could understand him.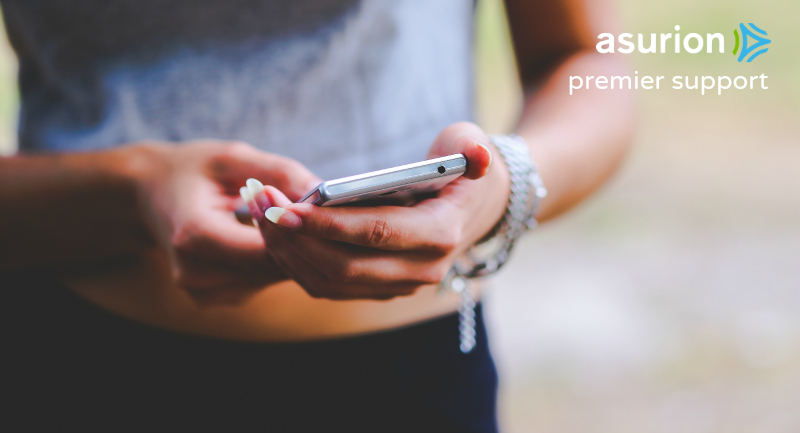 Asurion Premier Support partners with major mobile carriers to bring you tech support as part of their wireless protection and support plans.
For the past couple of months, we've been having issues with our phones staying connected to wireless on a few of our phones.  The realization hits hard after you're working away all day while streaming music from your phone, and you look down and see this unhappy little icon on your wireless.

Basically, Bruce let me know that little icon means that the device your on has been given the boot by the router to make way for another device! (Why didn't we think of that?) So if you know anything about me, my family, and my blog, you know that I've reviewed quite a few phones and devices lately, not to mention the xboxes, tvs, and who knows what else that we have connecting to the wireless!
Asurion Facebook | Asurion Twitter
One of the things that Bruce from Asurion did tell me was that because we have so many devices trying to connect at once, something is eventually going to get the boot.  I figure that since my 1st Gen Moto X is pretty much the oldest device I have in the house, that the newer devices just power through and not give it it's fair share of play time.  In all seriousness, though, Bruce knew exactly what he was talking about, had no trouble telling me about my device, my modem, and pinpointing my issues.  That, my friends, is what you want to hear when you call in for technical support.  (Oh and… you mean you actually have to power devices off and on every couple of days?  Who would have thought?)
Low and behold, we checked to see how many devices were currently hooked up to our router (10 wireless and 2 wired) after the fact, we looked at the support site for our router to compare notes.  We have a dual band NETGEAR that will support 32 clients (devices) on one band and 32 clients on the other, but because all of our clients (devices) were hooked up to one band, the support article had this to say basically said that the more devices we have hooked up, the slower the network access will be.  It went on to say that depending on the wireless congestion or interference and the  bandwidth used by certain clients (devices) the maximum number of clients that will operate satisfactorily will vary.
So…. my Moto X gets the boot when we have a lot going on around here, and I've learned that my router can only handle so many devices.  I knew that it would slow down, but it never crossed my mind that devices would actually get the boot.  Makes a lot of sense.
Thank you, Bruce, for being "my hero"!

Asurion Premier Support Features
US Based Support Technicians (yay!)
Partners with major wireless carriers
Leading provider for device protection on all electronics
Helps solve technical problems with devices through support
Provides support with new device setup
It's inevitable, though with the holidays around the corner, that we (and many others!) will more than likely be adding another device or two in the next couple of months.  Everyone wants the latest and greatest, but they're not always easy to set up when you're not used to new platforms.  My suggestion is to ask your mobile provide for more information about Asurion Premier Support and find out how you can have your new devices all set up and ready to go in no time!
Asurion partners with the following mobile carriers through the following products:
Verizon - Total Mobile Protection
AT&T -  Pro Tech Support
Sprint - Total Equipment Protection