Taking Your Baby Swimming For The First Time: Advice Moms Need To Make It Splash-Tastic!
You wouldn't think it, but babies are crazy about water. As we said before, after growing in your amniotic fluid, they feel right at home splashing away! But when it comes to switching from the tub at home to the local pool, it leaves moms fearful. But worry not, it can be an excellent time for you and your baby. It gives you a chance to bond, and you will have a water baby before long! Here is some advice moms need to make the first time taking their baby swimming a splash-tastic time they will never forget!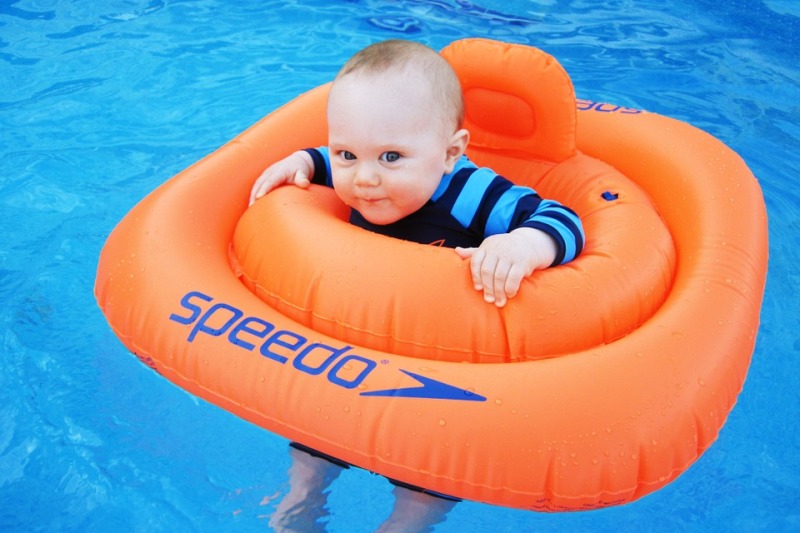 Go to the pool when it's just youngsters
When you head to the pool for the first time with your baby, you don't want it to be overcrowded with people. Otherwise, it can make the baby, and you stressed out! Therefore, the first time you take your baby swimming, you should look for baby sessions at your local swimming centre. That way, it will just be mums and babies in the pool with you. And the swimming teacher will help you to ensure it's a stress-free experience for you and your little one. If you do want to just drop by, make sure you go in the week to the pool, rather than during the weekend. That way, there will be more moms with toddlers, rather than older kids and families in the pool!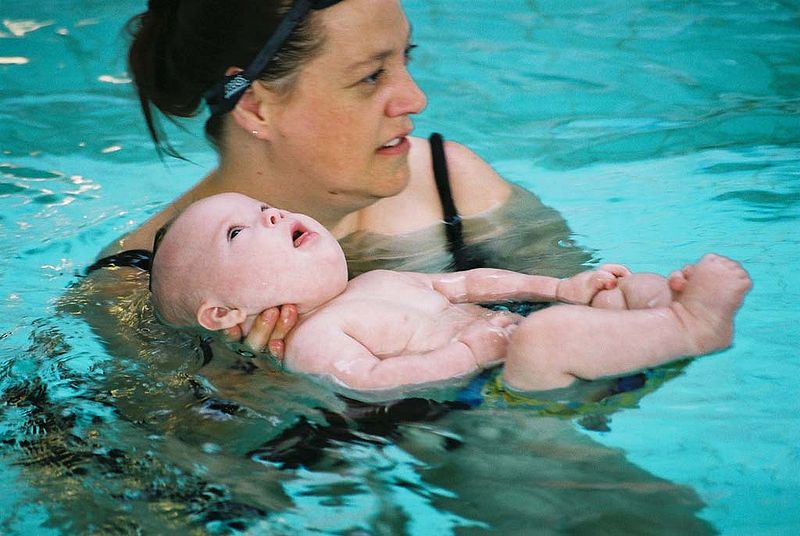 Make sure you have a bag with everything you need
It's so important to go all prepared when you head to the pool. You don't want to leave quickly as you forgot to bring everything you need. For starters, you need a good changing mat with you. You don't want to have to change your little one on a bench. And not every pool has baby changers for you to use! And also, you need to make sure you check the centre's rules on nappies. As this feature says, you will need to get swim nappies (and take plenty of spares) for your baby to use in the pool! After all, normal ones will just inflate once the baby is in the water! And get your child a towel so that you can dry them off quickly after they have been swimming! And remember that your baby will need to feed after going swimming. After all, they will get dehydrated while they are in the water. And remember your items as well when getting ready to go the pool! You need to pack yourself a cossie that you are comfortable in; you can find some beautiful designs online from brands such as Tobi.
Make the first time brief
You should make the first time you take your baby swimming brief. After all, you don't know how their body will react in the swimming pool. If it's not the right temperature, and they stay in for too long, they could end up with a chill! As discussed in this article, start off by going for sessions of 10 minutes, and then you can build up slowly to 20 or 30 minutes.
And remember to stay calm and try not to worry about your child. Your baby will sense if you are stressed and might start crying. So stay happy, and you will both have a very good time in the water!