Outdoor adventures for toddlers and prewalkers
When your baby is mobile but not quite running, event planning for them can feel a little limited. Structured classes can be difficult as their attention spans are normally a little too short, yet many are getting to the age that they want to move on from the playpen or walker. Read below for some outdoor ideas for young children in and around Melbourne.
The Pauline Gandel Children's Museum has a large indoor and outdoor space for those aged zero to five years old and the National Gallery of Victoria also has some great activities for younger children. Both of these are a great place to start as they are well equipped and have knowledgeable staff on hand.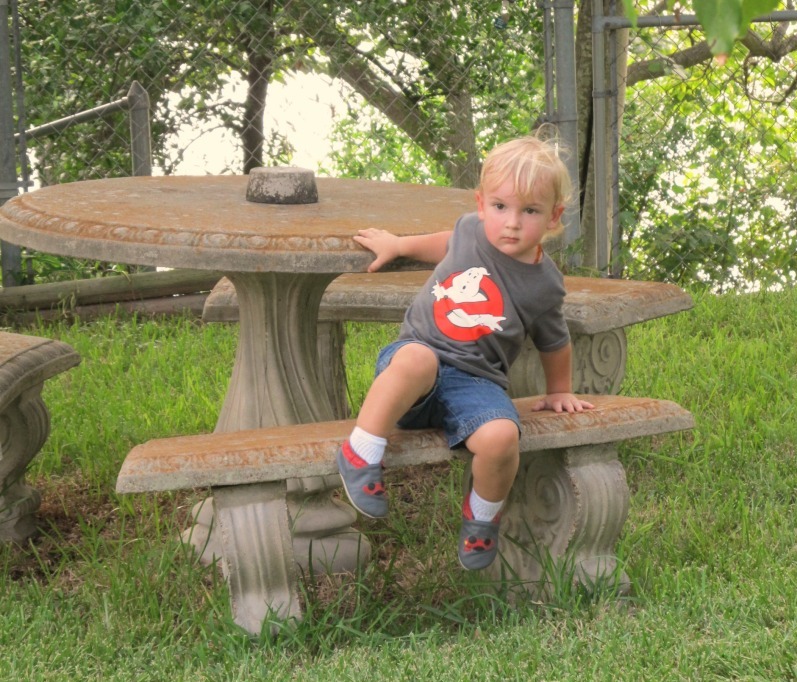 Further afield are the gardens of the Werribee Mansion which are a delight to wander around. If older children are in tow, a trip to the adjacent open range zoo could also be appealing. On the other side of Victoria is Healesville Sanctuary that offers more of bushland setting and plenty of native Australian wildlife. Parents might also be able to sneak in a lunch at one of the nearby wineries that have ample grassy space. The iconic TarraWarra Estate has oodles of land or the newly opened Innocent Bystander has a great, casual pizza and tasting board menu. Alternatively grab lunch from the Beechworth Bakery, Healesville and head into Queens Park next door.
In Melbourne, water parks can be another great option for younger children. Not only will most have dedicated toddler pools, but the sensory environment that the water and colours that the rest of the park provides will also keep them interested. Typically there will also be more family friendly facilities like change rooms, then your local pool. For weather purposes, it's good to mix it up between those with indoor and outdoor facilities – too cold and it's simply not enjoyable.
Playgrounds that cater to a variety of ages are another great option. The younger children in particular learn skills by watching and trying to imitate the older kids. If you can, try to find a time where the park is not too busy so there is less chance that your littlie is overwhelmed by the action. Fenced in areas are also desirable as they keep wannabe Houdini's contained and overly enthusiastic dogs away.
Overall, the newly walking or nearly walking little one will often want to practice just that. So although visiting a variety of places is great to stimulate your child and expose then to a variety of sensory environments, they'll probably mainly want to wander around. This actually makes your life easier as all you'll need is a little bit of space and perhaps a few small steps or objects for them to climb on. As a child gets used to a new space you can rearrange it or change it slightly to present a new challenge to them.  Best of all, unstructured free play is cheap and helps develop your child's creativity and imagination skills.