Simple Living Products 5.2L XL Air Fryer Review
I love kitchen gadgets.  I have a whole bar set up for some of my fun gadgets.  It first started out as a coffee bar, but in addition to coffee makers, we have a pressure cooker, and now, one of our favorite kitchen gadgets, the Simple Living Products 5.2L XL Air Fryer.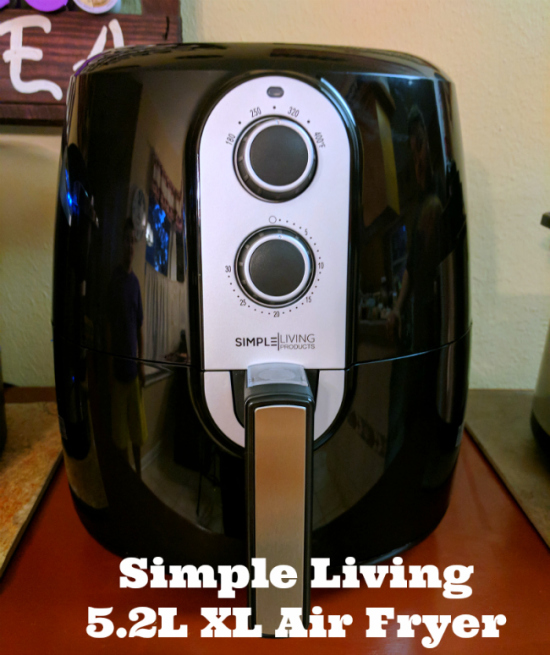 The XL Air Fryer comes with a cooking divider, rack, and recipe book, so it has everything you need get started cooking after you unbox and wash it.
Because we have a big family, it's great that the basket is large enough to warm up or cook a lot of food at one time.  I like the option of having a cooking divider, because we are able to cook two separate foods at once or even season the same type of food differently without having to cook in two different batches.
Not only us using an air fryer more healthy than using oil to fry, but it's a lot better than having to heat up your oven which in turn heats up your house.  This is great for South Texas summer cooking and baking.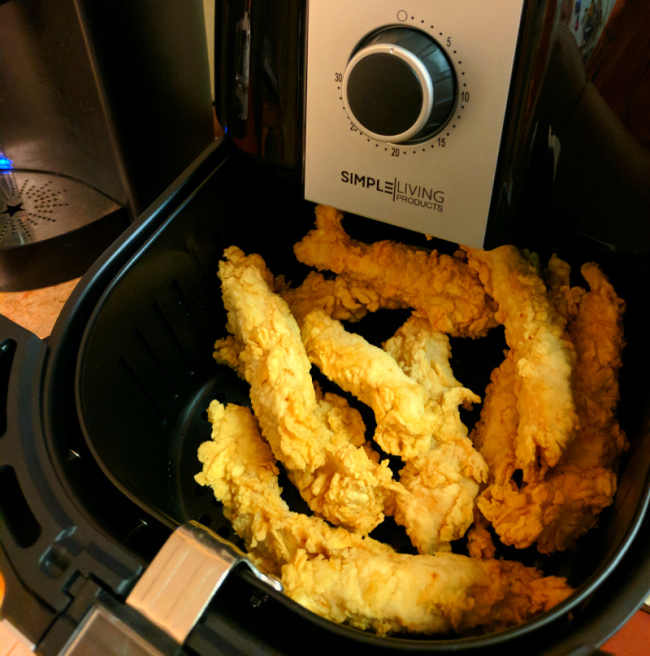 Our kiddos love having fries and tots with everything.  If you want crispy tots or fries without all of the oil or the heat of the oven, the XL Air Fryer is PERFECT for getting the job done.  You simply preheat, add the fries and tots, let cook for a few minutes, shake, and finish cooking.  It's really simple cooking.
We have the manual Air Fryer, so there is no guesswork to preheating and timing!  You simply turn the knobs and get started.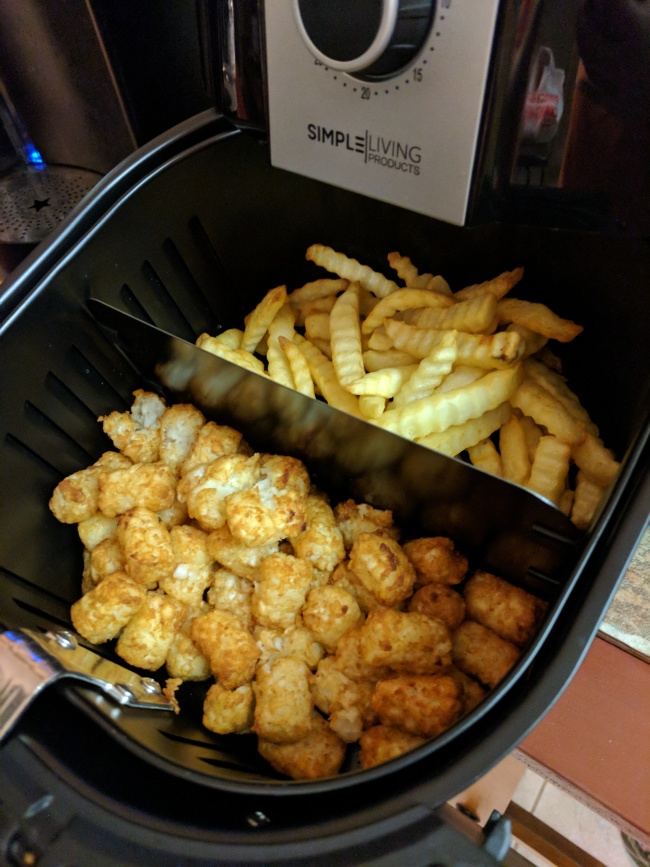 The XL Air Fryer isn't just for air frying.  You can also use it to bake, steam, saute, grill, and roast.  If you're going to use it to bake cookies, make sure you follow a recipe, and you're really only going to be able to bake about 4 cookies at a time. (We're still learning what we can and can't do with our air fryer, so our cookies haven't turned out as well as the seasoned professionals… but we're not letting that stop us!)
One of the BEST parts of this air fryer is that the basket and attachments are dishwasher safe (which my kids really, really love!)
The design of the XL Air Fryer fits well with all of our other black and silver kitchen appliances.  We love our new addition, and we are excited to be able to use it for years to come!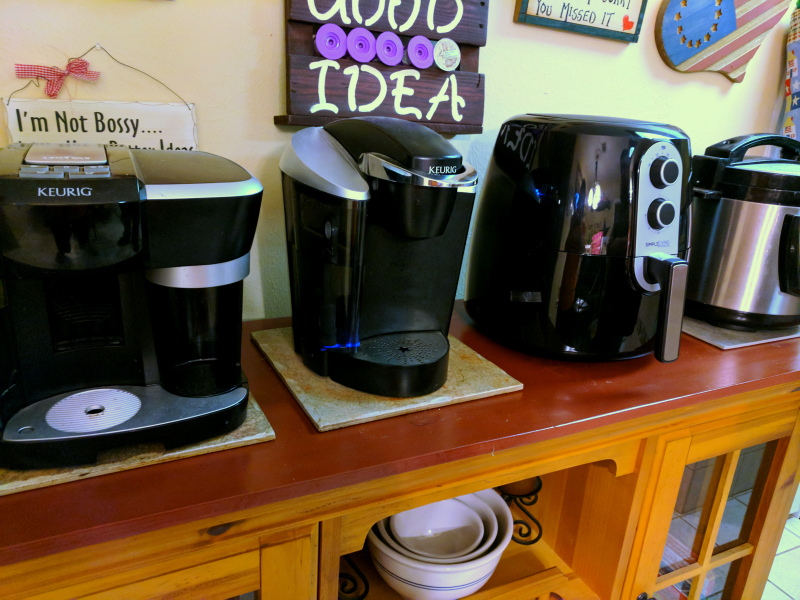 If you purchase your XL Air Fryer before 10/07/2017, make sure you eter to win one of five air fryer accessory sets!
Enter to Win
Competition Closes 10/07/17
Entry Page Link: http://bit.ly/2xanwTl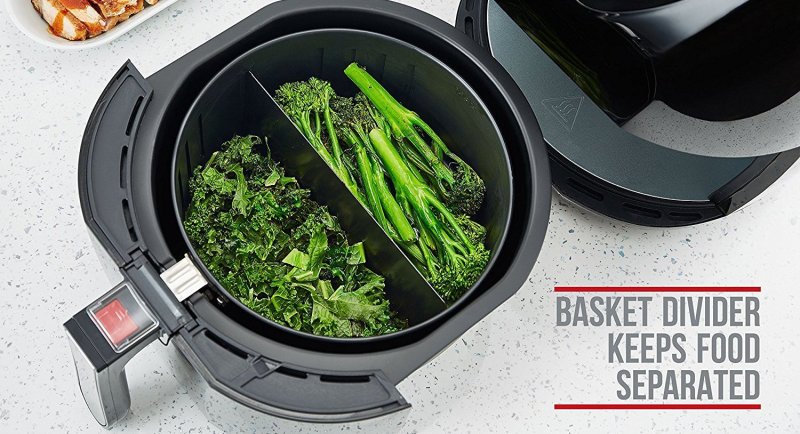 The links to Amazon in this post are my personal affiliate links.  If you use my affiliate link to purchase this product, I will make a commission off of the sale.  My family appreciates your support!