In the Market for a New Smartphone | Samsung Galaxy SIII
We just closed on our new house yesterday, and although I'm extremely excited to get the remodel on it finished and move in, there's one thing I'm stressing over.
Cell phone service.
The few times I've been to the new house to look around, I've noticed that I have either very little service or no service at all.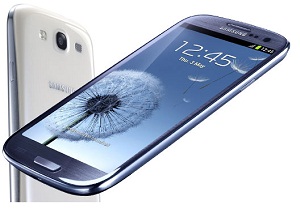 Being the tech geeks that we are, not having phone service is not an option.  I called my provider and after talking with them, I can do one of two things.  Hope and pray that a little booster gadget works or find a new provider.  The good news is, if I do stay with my provider, I am eligible for an upgrade.
I currently have the Samsung Galaxy S (which is a terrible phone with many, many problems), and although I've thought long and hard about getting my first iPhone, Andy seems to think that I'll be happy with the new Samsung Galaxy SIII.
After doing a little phones4u research, I think he's right.  The Samsung Galaxy SIII has a lot of features that I would love, but the main thing is that it has a flash on the 8 megapixel camera!!  The camera on my current Galaxy S is TERRIBLE!  You have to be in the bright sun and standing perfectly still to get a good photo!  Ever tried to get an 8 month old to stand still?  This is what you get: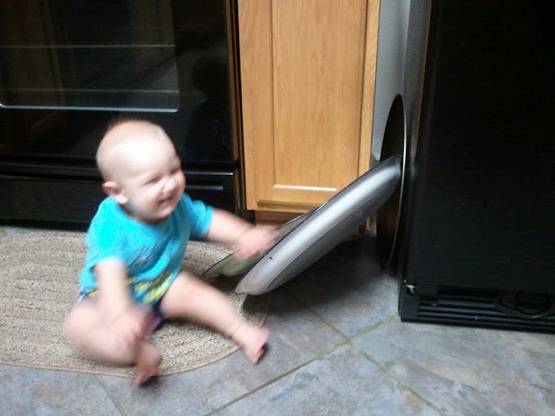 As a blogger, I take a lot of photos with my phone to share on various social networking sites, so a good camera is so important!
I also like that the new one has active noise cancellation with a dedicated mic, because with my current phone, I feel like I'm repeating myself constantly!
Whether I decide to get the Samsung Galaxy SIII or any other phone, I can tell you this – I am ready to feel like I'm actually using a smart phone again!!