Google+ Auto Awesome | Andriod App of the Week
Love the Auto Awesome enhancements of Google+!  I guess it's not technically an app, but it is still cool, nonetheless!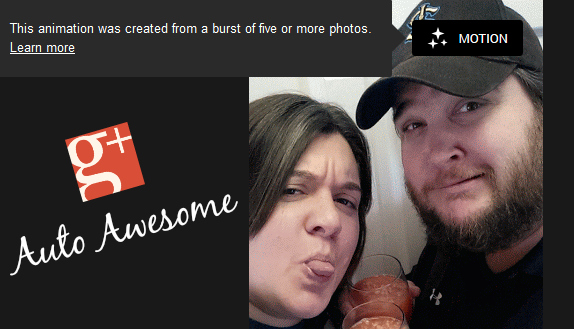 It does some really cool stuff to your photos that are uploaded from your phone to G+! It will take a burst of 5 or more like pics and turn it into the awesomeness below, and it will also do fun things to your videos. Love it.
It will also take the best smile from a group of pics and put it on the best picture.   Pictures with Christmas trees, or pics with lights, it will make them twinkle.  It will also add snow to some outside shots!  (If my internet weren't being so slow, I'd share a few more, but I can't get them to load right now!)
Take a look of all of the features of Auto Awesome!
One of my Auto Awesomes so far!  (We combined our Advocare Spark drinks into one drink and called them "Sparktails" and tried to take a good pic to post on Instagram!  This is what we got!)