Be Unique! Buy your Prom Dress Online and Stand Out! | #prom #fashion
It's that time of year again.  Prom season.  If they haven't already,  high school girls from all over  are in full search mode for the perfect dress for their high school prom.  Although we're going to wait until The Teenager is at least a junior to allow her to go to prom, she attended her 8th grade dance last year, and, in my opinion, had the best dress there – of course, she designed it herself!
There's no one in this world that I know who knows the ins and outs of "prom season" better than my mom.  She's been a professional seamstress for as long as I can remember.   On top of this being one of her busiest times of the year, she raised three girls, and think she made all but one of our prom dresses when we were in high school.  She even made the dress that The Teenager designed for her dance.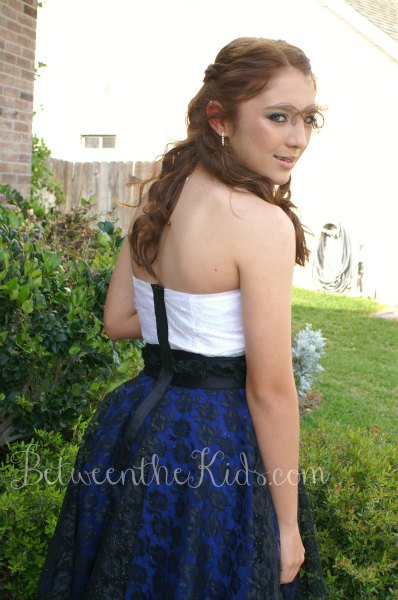 My mom has done it all from making prom dresses to altering them as well as stayed up all hours of the night to add extra beads and rhinestones to hemming prom dresses at the eleventh hour on the way to prom!
Not everyone has the ability to design great dresses, though! Most of her clients purchase their prom dresses online from places like www.jenjenhouse.com where girls can find some of the most beautiful dresses from great designers.  I'm always amazed at how affordable some of the dresses are that come through her doors.
I'm a huge fan of buying dresses online and having them altered locally.  Not only can you get then at a great price, but in a small town, buying online will ensure that your dress is unique, unlike anyone else at the prom!  (There have been several times, growing up in a small town, that we've seen some girls purchase the same dress locally!) When you search for prom dresses online you really don't have to worry about running into that problem! Sites like http://www.jenjenhouse.com/Prom-Dresses-c18/ make it easy to find beautiful prom dresses.
With these great prices, you'll have plenty of money left over to splurge on getting their hair and makeup done, fabulous shoes to go with their fantastic dress, and accessories that will blow everyone at their prom away!