How to Reduce the Risk of Breast Cancer – Mother and Daugther
Before reading the post, please make sure you take the time to complete the survey at the bottom.  This is very important in the research of Breast Cancer Prevention.  Thank you for your time.
Growing up, I never really paid much attention to cancer in general, much less to the devastating affect of all types of cancer.  Sure, I knew my mom had cervical and uterine cancer as well as skin cancer, but it was something that was removed and taken care of when I was very young, so for me, there weren't any outstanding memories to haunt me.  I also knew that my grandfather had prostate cancer, but at that time, he went in to have surgery (the same day I broke my arm), and it was taken care of.  So again, it was just something that you could fix by going to the hospital.
It wasn't until I was in high school, and a beautiful, loving, caring, and well respected mom of one of my friends ended up with breast cancer that I realized just how devastating it could be.  We watched Ms. Debbie become more and more ill by the day, and we watched how it affected her husband, her children, her friends, and our church family.  When she passed away, it was such a sad time for the whole community.
Fast forward to a few years ago, when my best friend's mom ended up with breast cancer.  Not only was Ms. Lourdes bravely battling breast cancer, but her son (my friends brother) who we call Superman began to have issues, and we found out that he had testicular cancer.  So here, my best friend was a single mom taking care of her three kids while pregnant with her fourth as well as brought her mom AND her bother into her home to take care of these.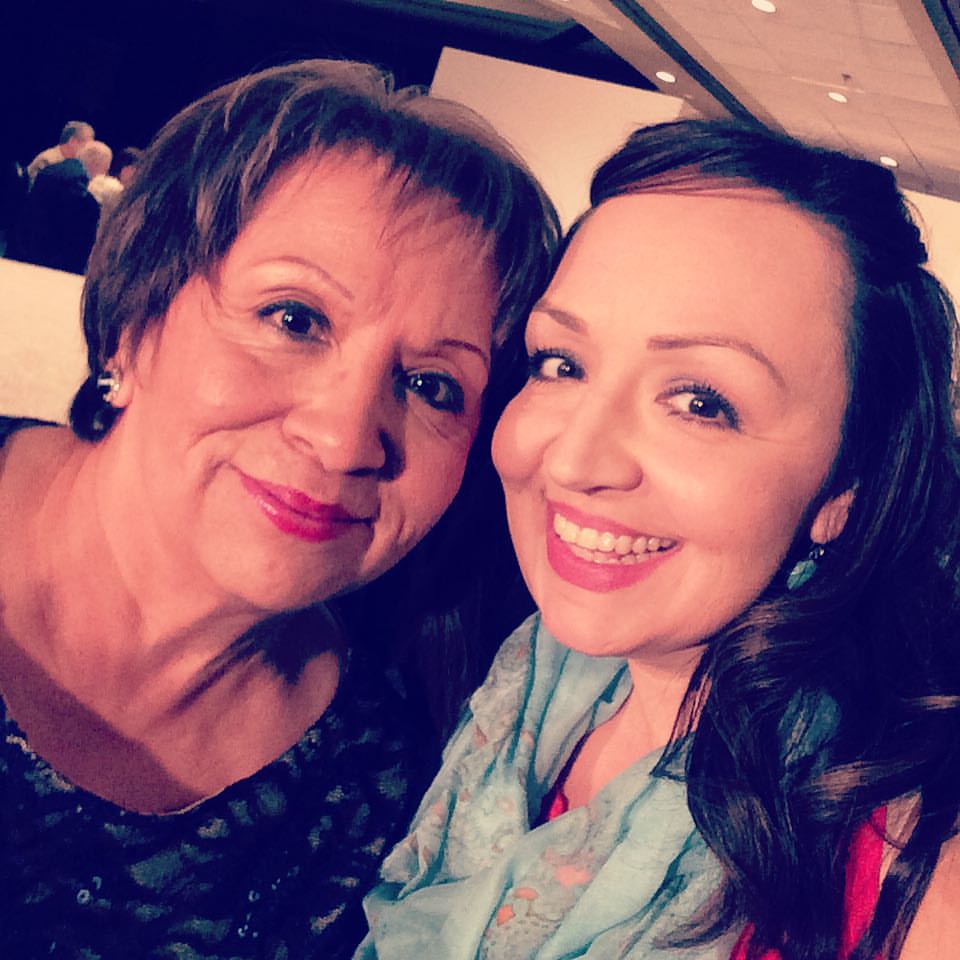 Ms. Lourdes and Superman are definitely heroes for overcoming, but I have to say that my bestie Lourdes is the strongest most caring person I know for ALL that she does.
Now that my daughter is 18 and has been going through health issues of her own, we've really begun to crack down on what is healthy for us and what is not.  We try to pay special attention the chemicals we (both of us) put in our bodies to help aid in the prevention of any medical issues, especially cancer.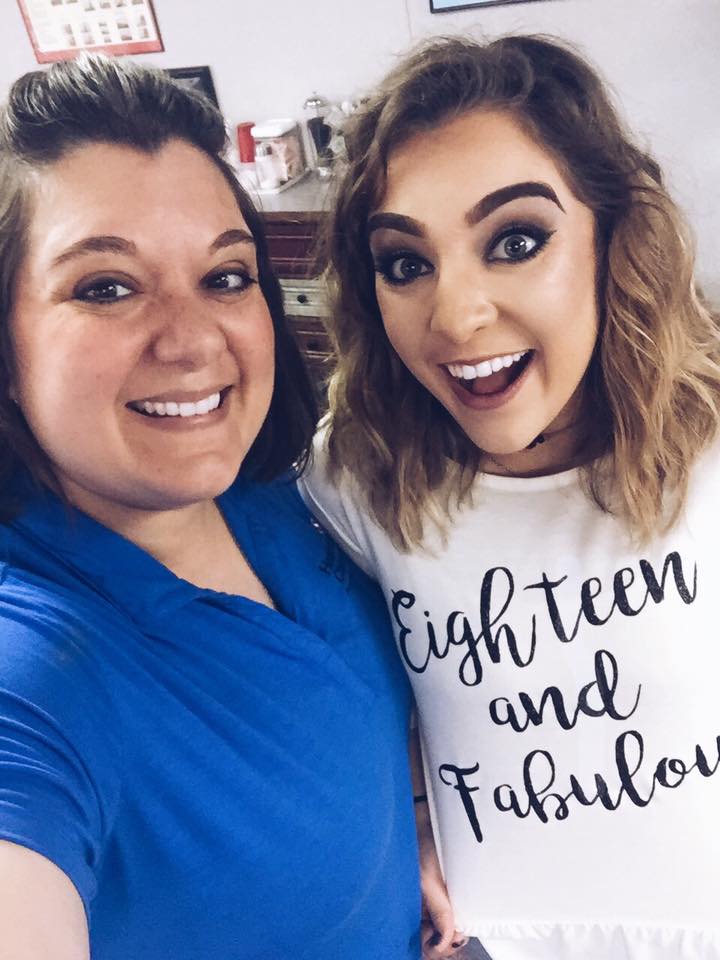 With all of the different types of cancer that runs in our family, I've always said that I'm pretty sure it will end up with some form of cancer eventually – just due to the sheer fact that in the society we live in, there are so many environmental issues that are out of our control.  I live in the refinery industry capital of the world in the Houston area.  Does this make us more susceptible?
Cancer is no one's fault, but it really makes you wonder about the preventative measures that we can all take to help us reduce our chances.
Scientists, physicians, and community partners in the Breast Cancer and the Environment Research Program (BCERP), which is supported by the National Institutes of Health (NIH), study the effects of environmental exposures on breast cancer risk later in life. They created a mother-daughter toolkit (http://bit.ly/BCERPtoolkit) mothers can use to talk to daughters about steps to take together to reduce risk.
As a mother with a daughter myself, I really encourage you to go over the valuable information in the toolkit as well as take a look at the chart below to see how you and your daughter (and entire family) can reduce the risk of breast cancer.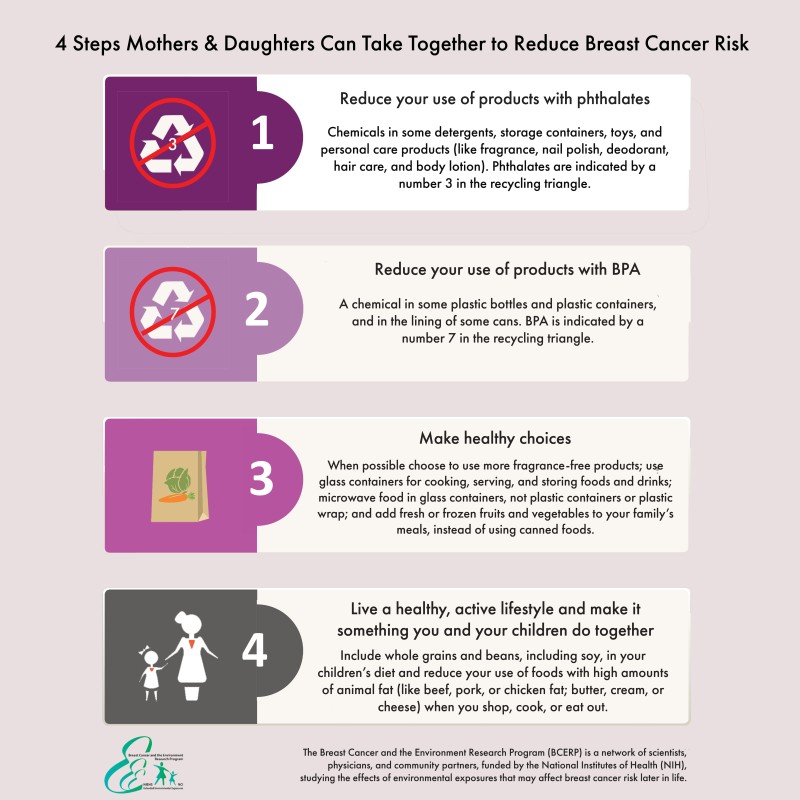 I know your time is valuable, but please consider taking about 15 minutes of your time to complete this survey to help researchers with the work they are doing.  Please, please complete the entire survey.  It really only took me about 10 minutes.
SURVEY
https://gmuchss.qualtrics.com/jfe/form/SV_7TEuYTJvnIKzprv
Disclosure:  This is a sponsored post in partnership with 

Breast

 

Cancer

 

and

 

the

 Environment Research Program.